Custom Printed Reclosable Bags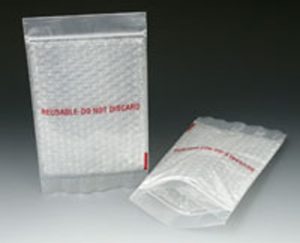 Custom Printed Reclosable Bags
We offer reclosable bags for all of your needs!
Our custom reclosable bags wholesale distributors supply re-sealable reclosable bags to a multitude of industries. Thousands of companies use them for storage, packaging and shipping.
Our printed reclosable bags are available in a variety of weights, from light weight to extra heavy weight. Our extra heavy weight bags are puncture resistant, so they are strong enough for tools and other metal products.
Our printed reclosable bags wholesale distributors let you choose from hundreds of sizes. This means that you don't pay for more bag than you need. You can get an assortment pack of various sizes to meet a multitude of storage needs. We also design custom-size bags if we don't have the size you need.
Choose the Type of Closure You Need
Our custom reclosable bags are available with a variety of types of closures, including:

Slider lock

Tamper evident

Double track

Die-cut handles

Lock and press

We also have bags for specific uses, including:

Lab transport specimen bags

Anti-tarnish jewelry bags

Cigar and tobacco bags

UV-resistant bags

Static shield and anti-static bags

Compartmented bags
Accurate Printing, Friendly Customer Service, and Quality Products
It's all about flexible packaging supply and plastic bags…that's all we do. You will find our service personal, friendly and focused on meeting your flexible packaging and plastic bag needs.
Give us a call or send us an email and we'll do all the rest!
We understand the importance of a quality image that will become associated with your company, as well as a durable bag for your business to use. The quality of our product is a reflection of your business, which is something you should be proud of.

Our products are made in the United States, and we stand behind the quality of our custom printed bread bags. We are confident the reputations of both our business and yours will be strengthened through our partnership together.
Each and every one of our orders is double checked for accuracy during the printing process and before shipment. We pay attention to all of our orders and immediately notify our customers of any difficulties we may experience.

While quality is extremely important to us, so is our relationship with our customers. Other custom printed bread bags distributors may not feel the same way, but our business is also about keeping you happy!
Custom Printing Lets You Advertise or Label Your Products
Our printed reclosable bags wholesale distributors can customize your bags with your company name, logo and other information. We can also print information about the contents to help you better organize and more quickly find your items. We also offer bags with write-on strips to let you identity your items yourself.
Whatever their bulk reclosable storage needs, from food to electronics and beyond, companies, schools, non-profit organizations and more turn to us for their custom reclosable bags because they know they can count on quality products, a wide selection, low prices and excellent service. Browse our huge selection of reclosable bags and then call or contact us online to let us know what we can do for you.
Flex Pack Product Order Form
To Request an Order to be Placed, Please Fill Out Our Form Below