Custom Printed Merchandise Bags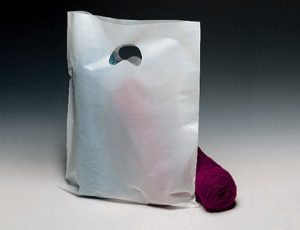 Let Our Custom Printed Merchandise Bags Get Your Business Noticed
When customers leave your store or another place of business with a printed merchandise bag, they carry your brand with them. That's why it's essential that your bags are not only made of strong material but that they look good and prominently display your name, logo, and other information you want people to see.
Custom merchandise bags are inexpensive but powerful marketing tools. If they're well-made and attractive, people often keep them and reuse them over and over, so they can be seen by dozens or even hundreds of people.
A Wide Variety of Bags To Choose From
Our custom printed merchandise bags wholesale distributors offer a wide selection of bags of various strengths, sizes, styles, and shapes. You can also choose a customized size and style bag that's best for your merchandise.
You can select from a variety of handles, including, just to name a few:
Drawstring

Soft

Loop

Door knob hanger

Rigid bridge

Shoulder tote
We have bags with side and bottom gussets to increase the amount and weight the bag will hold. Side gussets also allow you to expand the print space and/or give you more room to advertise your brand.
Accurate Printing, Friendly Customer Service, and Quality Products
It's all about flexible packaging supply and plastic bags…that's all we do. You will find our service personal, friendly and focused on meeting your flexible packaging and plastic bag needs.
Give us a call or send us an email and we'll do all the rest!
We understand the importance of a quality image that will become associated with your company, as well as a durable bag for your business to use. The quality of our product is a reflection of your business, which is something you should be proud of.

Our products are made in the United States, and we stand behind the quality of our custom printed bread bags. We are confident the reputations of both our business and yours will be strengthened through our partnership together.
Each and every one of our orders is double checked for accuracy during the printing process and before shipment. We pay attention to all of our orders and immediately notify our customers of any difficulties we may experience.

While quality is extremely important to us, so is our relationship with our customers. Other custom printed bread bags distributors may not feel the same way, but our business is also about keeping you happy!
Contact Us Today to Get Started with Your Custom Merchandise Bags
You can contact us online or call and talk with one of our knowledgeable representatives to get a free quote. We also provide sample bags so that you know the look, feel, and size of the bags you're choosing before you put your name on them. Just tell us what you need us to do for you, and we'll get to work to make a bag that you will be proud to have to represent your business.
Flex Pack Product Order Form
To Request an Order to be Placed, Please Fill Out Our Form Below